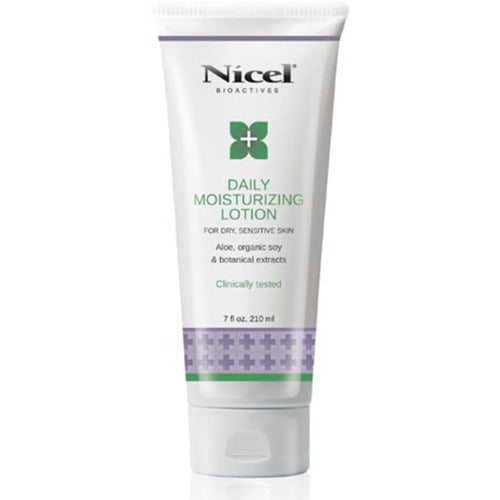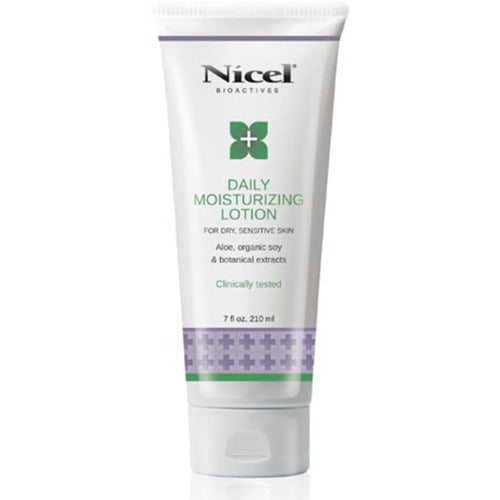 Daily Moisturizing Lotion
Discover Nicel Daily Moisturizing Lotion – the ultimate solution for dry and sensitive skin. Packed with natural ingredients, this paraben-free daily moisturizer offers 24-hour hydration. Ideal for all skin types, it leaves skin soft, supple, and radiant.
This clinically tested, non-greasy lotion is specifically formulated with aloe and organic soy to restore damage caused by sun and aging and to protect skin from future damage. Quick absorbing, won't clog pores or cause skin irritation.
KEY BENEFITS
Provides continuous moisture essential for healthy skin
Bioactives provide a protective barrier from drying elements
Works at the cellular level to prevent the reoccurrence of dry skin
Plant based and free of 

parabens and phthalates