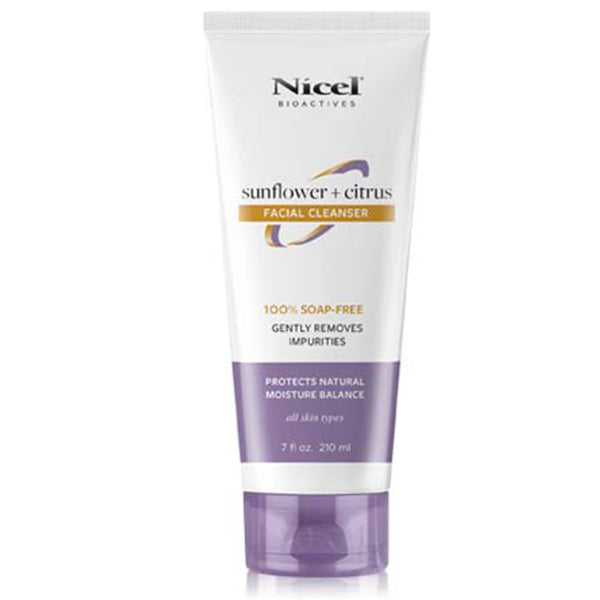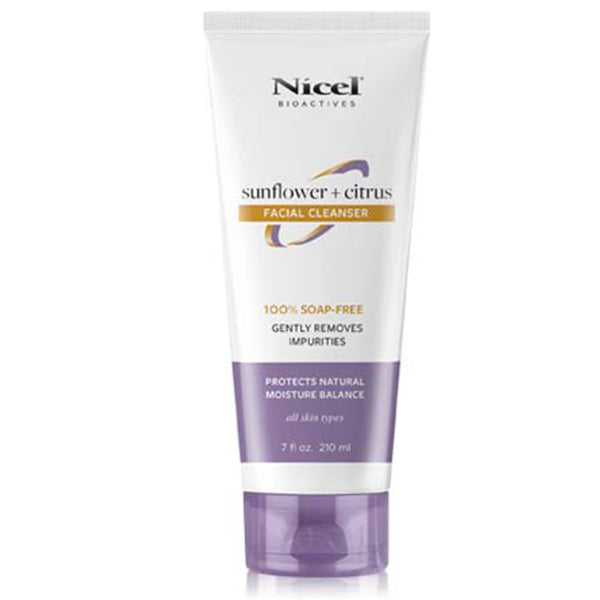 Sunflower + Citrus
Refresh and purify your skin with Nicel's plant-based, paraben-free Facial Cleanser. Specially formulated with natural ingredients, it gently removes dirt, oil, and makeup, leaving your complexion clear and radiant. Ideal for all skin types, it's the perfect start to your daily skincare routine. 
Natural sunflower oil and citrus extract team up to gently remove impurities and brighten tone while protecting skin's natural moisture balance. Rinses away makeup and environmental toxins. 100% free of soapy irritants, so skin never feels tight or dry, but thoroughly cleansed and refreshed every time you wash.
Perfect for both AM and PM cleansing.
KEY BENEFITS
100% Soap-free
Removes impurities
Protects natural moisture balance
Brightens tone